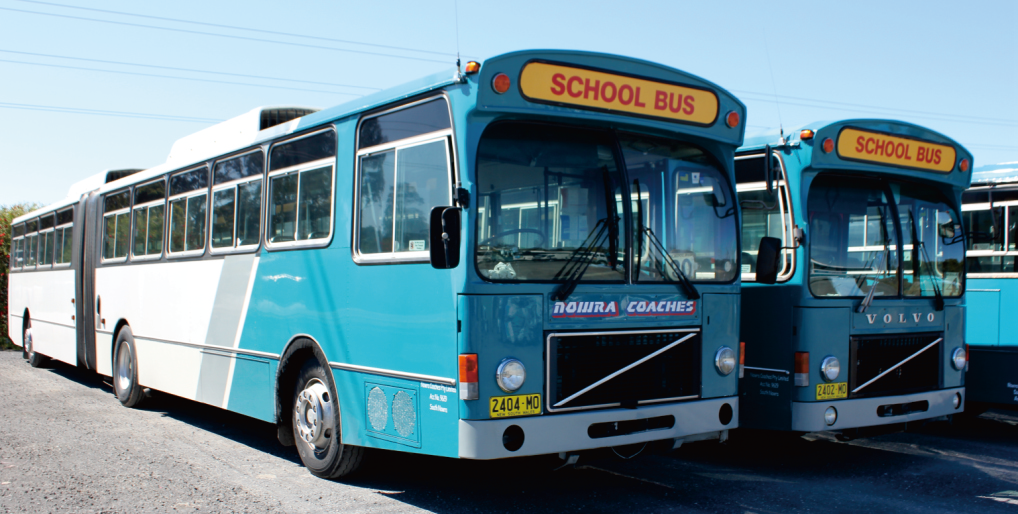 Background
Pioneer Motor Service commenced operations in August 1929 and this family business operated a fleet of Ford vehicles initially. In 1997 the business became known as Pioneer and Premier Motor Services and today the two fleets boast some of the most modern fleet of Scania coaches on the market and the company remains as the "true pioneers" in Australia.
In 1998, the Nowra Coaches group commenced with Pioneer/Premier Motor Service and NCT Tours (Asian Travel Agency). Now, they employ 140 staff; own 40 buses and 24 coaches and six offices located throughout Australia's East Coast. These five star coaches provide excellent transport services on Australia's east coast.
Customer Demands
In many instances, the success of Nowra Coaches Group relies on the adherence to strict timetables which are achieved by coordination of Coach and Bus resources through reliable and instantaneous communications. Radio Communications have always played an important role in coordinating bus transport services for transport operators like Nowra Coaches Groups, to provide reliable services to their clients.
Nowra Coaches Group has for many years operated an analog two way radio system to provide instantaneous voice communications between control rooms and drivers. Drivers were well aware of the limitations of analog two way radios with area of poor coverage or dead spots and numerous instances of inconsistent radio communications with Dispatchers at the fringes of radio coverage. The primary aim of establishing new radio communications was to provide clear and reliable communications over the existing repeater coverage area and make available additional services such as text messaging and GPS based vehicle location services.
Hytera Solutions
After a demonstration of the Hytera DMR technology and its inherent ability to provide crystal clear voice and values added features like GPS based radio positioning at 2011 Melbourne Bus Show, a decision was taken by the Management team of Nowra Coaches Group to replace the existing VHF analogue system with a Hytera DMR system.
The Hytera Digital Mobile Radio solution was deployed for Nowra Coaches Group in late 2011, with Hytera DMR MD78X mobile radios, RD98X repeaters, and PC dispatching system. The new system was supplied and installed for the same budget as a analog one, and included the functionality of a separate channel for GPS based radio location services while providing the requested extended coverage and clear voice communications.
Benefits
The open DMR standard attracted Nowra Coaches Group and leaves them with the ability to build upon the Hytera system without being locked into a proprietary radio technology.
In comparison to previous analog radio systems, Nowra Coaches dispatch staff using the new Hytera DMR system experienced no background noise on transmissions, extended useable coverage range, the ability to make individual and group calls and they found the Hytera DMR IP67 rated vehicle mounted radios to be tough, reliable and easy to use. The added ability to achieve vehicle location on a single radio channel using the inbuilt Hytera GPS option provides dispatch staff the capacity to answer customer questions on bus arrivals and to better plan the use of resources.