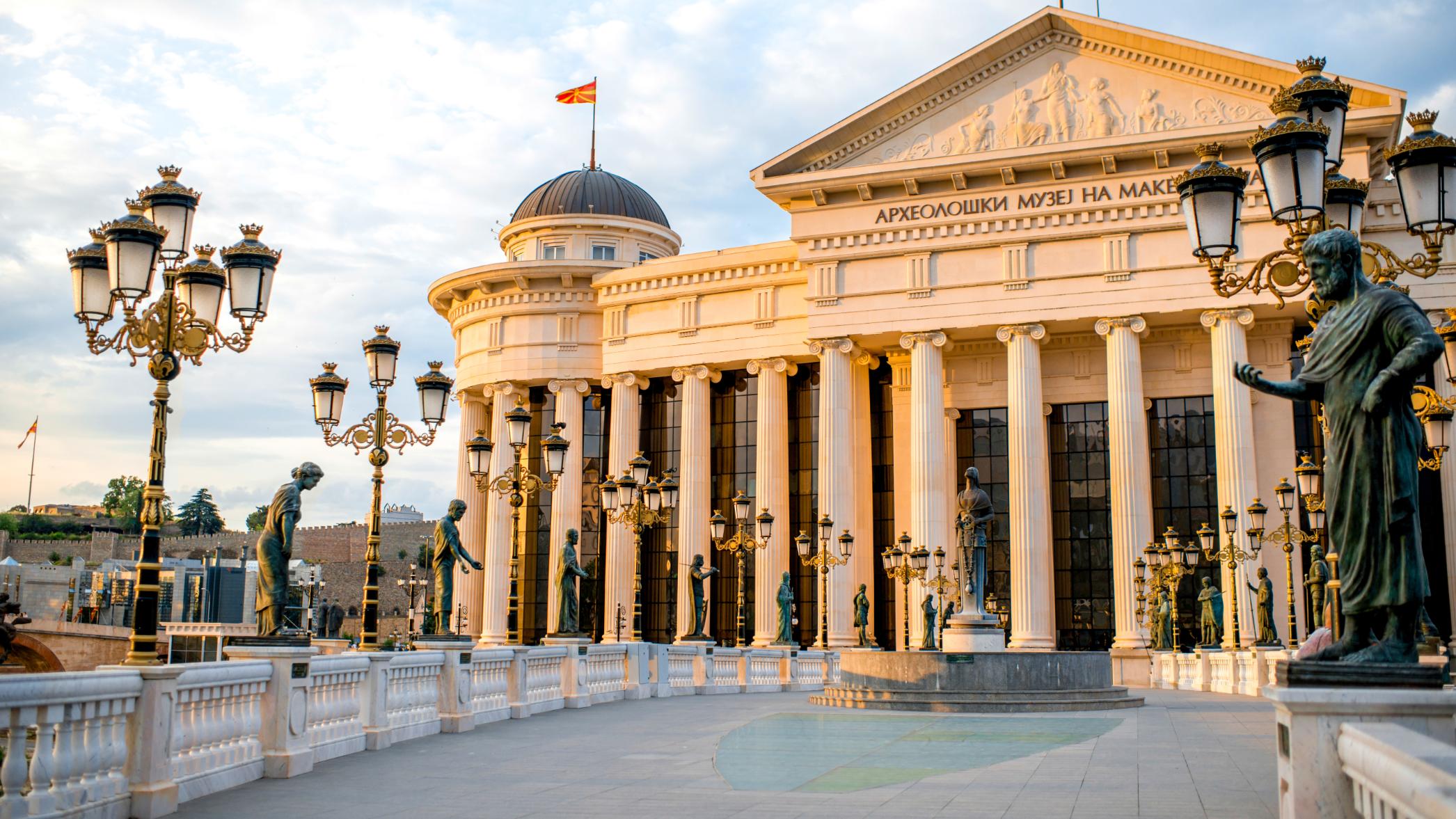 Landlocked Macedonia
The Republic of Macedonia is located in southeast Europe and includes an area of more than 25,000 km2. As a landlocked country with borders to five neighboring countries, providing security is a high priority, particularly at the border regions. For this reason, a uniform mobile radio system for the secure and effective transmission of voice and data was deemed essential for the country's public safety organisations. An effective communication system is the basic prerequisite to securely coordinate task forces, particularly in emergency and disaster situations.
TETRA-based Mobile Radio Solution
In 2009, Hytera Mobilfunk was appointed as main contractor for a project to deploy a TETRA mobile radio system throughout the country to enable up to 20,000 subscribers to communicate with each other. The solution also ensured that the Macedonian police, border patrol and employees of the Department of State reaped the benefit of its independent and interception-proof system. Hytera's initial installation in 2009 consisted of 42 DIB-500 TETRA base stations and two DMX-500 switching nodes based on its circuit switched ACCESSNET-T system. In December 2013, Hytera Mobilfunk was awarded a second contract to expand the TETRA mobile radio system. However, by this time Hytera had developed its IP-based TETRA system. Together with the local partner Saga Macedonia, Hytera Mobilfunk deployed 24 additional DIB-500 base stations and two IPN switching nodes of its new IPbased ACCESSNET-T IP technology into the existing TETRA mobile radio system. Hytera's technology is flexible enough to combine the existing E1-based, circuit-switched ACCESSNET-T system with its new IP-based TETRA technology. Both partial systems are managed using only one network management system.
A CS/IP bridge function ensures the coordination of the existing network management system with the new infrastructure for this combination. Each of Hytera's network management systems is downward compatible via a software update.
Convincing Protection with TEA2 Encryption
The flexibility of Hytera's equipment ensured that the customer saved money by not only continuing to use the existing infrastructure, but also because of the minimal efforts involved in changing the network management database. The transmission of data from the police and State Department imposed high demands on the flexibility and security of the mobile radio system. Hytera met the demands without any limitations.
The highly redundant design also provided a maximum degree of reliability and availability of the network. Authentication and dynamic encryption algorithms guarantee protection from interception. The mobile radio system is protected by the use of TEA2 encryption, which is the standard encryption level for public authorities in EU countries.