Despite the challenges posed by the COVID-19 and a massive attendance of 571,605 people, the organizing committee of the FIFA Arab Cup managed to deliver a remarkable event with the assistance of the top-notch communication system provided by Hytera.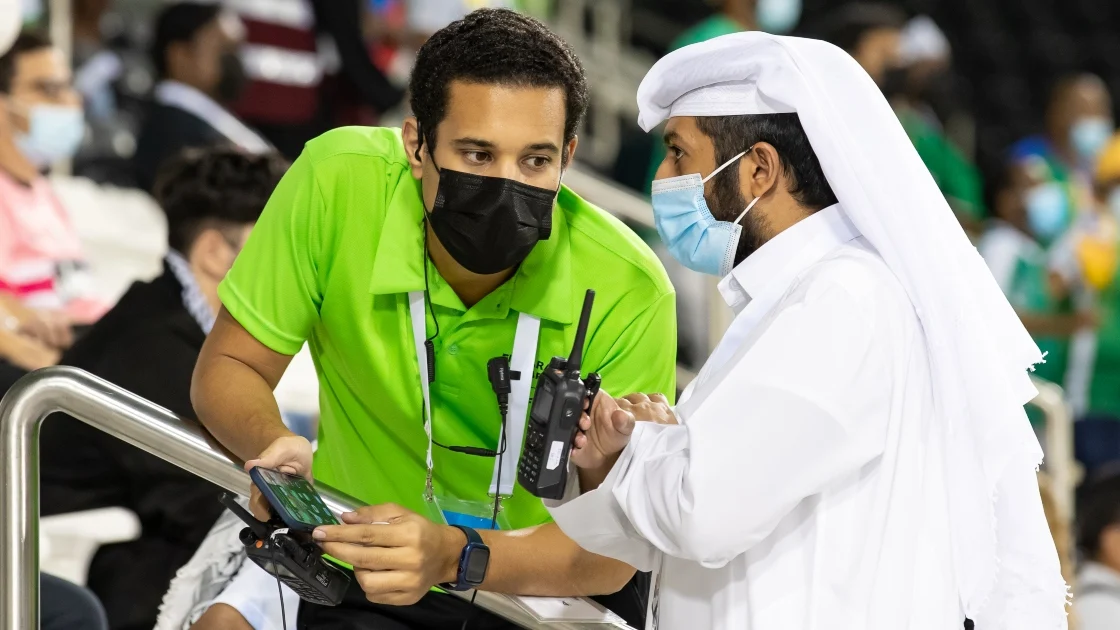 Hytera TETRA system and terminals were supplied to the organizing committee so that all stadiums and FIFA venues can be equipped with high-available and ultra-reliable TETRA services. The TETRA system was first built in 2006 in support of the 15th Asian Games. Ruggedized-built and well-maintained, it performs just the same as when it was new and has served numerous clients from industries such as airport, oil and gas, commercial, and many other industries.
In addition to the Tetra system, over 6,000 brand-new Hytera TETRA terminals were manufactured and delivered to the organizing committee within a tight deadline of 2 weeks, a true embodiment of Hytera spirit "Respond and Achieve".
As a key player in the critical communication industry, Hytera products and solutions have been chosen and entrusted by mega-event organizers worldwide. It has served the Rio 2016 Summer Olympics, 2017 FIFA Confederations Cup, and 2018 FIFA World Cup. In the ongoing Beijing 2022 Winter Olympics, more than 1,600 Hytera Tetra terminals were supplied to the organizer for reliable and efficient professional communications.